Furnaces Lumi Manufacturer From India
Furnaces Lumi
Furnaces Lumi Picture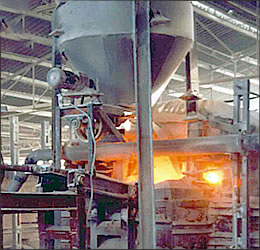 Send Enquiry
EXPERT ENERGY SYSTEM LLP manufactures oil fired , gas fired, wood/coal fired furnaces for various processes such as baking, calcinations, ageing, homonizing, heat treatment of various metal and many such applications.
Since they are custom build, they are always application specific. They are either batch type or continuous, direct or indirect (muffle ) type.
The efficient burners, proper insulation, compact design, rugged construction, dedicated control panel and temperature management are some of the silent features of our furnaces.
Top