Agro Waste, Industrial Waste, Wood Waste Hot Water Generator, Solid Fuel Fired Water Generator Manufacturer From India
AGRiHOTSPRING Agro Waste Fired ( Green Energy Fired (Wood / Agro Waste) ) HWW
Hot Water Generator Preview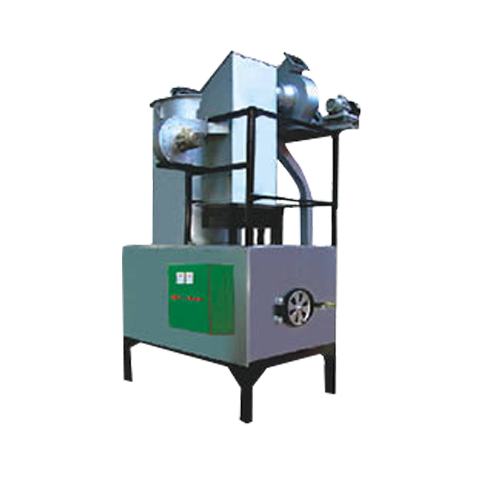 Send Enquiry
Capacity : 1,00,000 to 20,00,000 kcal/hr
Efficiency : 75% ± 2%
Max. Temperature : 340' C
Fuel : Wood, Agricultural Waste, Industrial Waste, Or any other Solid Fuel.
The Hot Water Generator are gaining more acceptance as a replacement for Thermic Fluid Heater and Steam boilers for many heating application where process temperature requirement is below 130ºC.
AGRiHOTSPRING series of agrowaste fired hot water generators are efficient, compact, factory assembled units, capable for supplying hot water up to 95º at atmospheric pressure and up to 140ºC in pressurized condition.
The temperature control is automatic, only fuel feeding is manual.
Compared to Thermic Fluid Heaters, cost of water as working fluid is negligible, and requires less power for circulating pump since volume flow rate requirement for same heat output is half than that required for thermic fluid.
Except for working fluid, they are more or less similar to our Agrowonder thermic fluid heaters as far as system design and other features are concerned.
Details Of AGRiHOTSPRING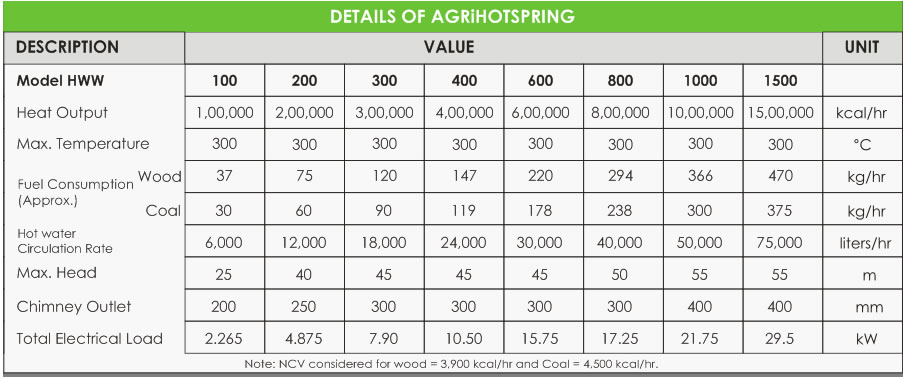 Top